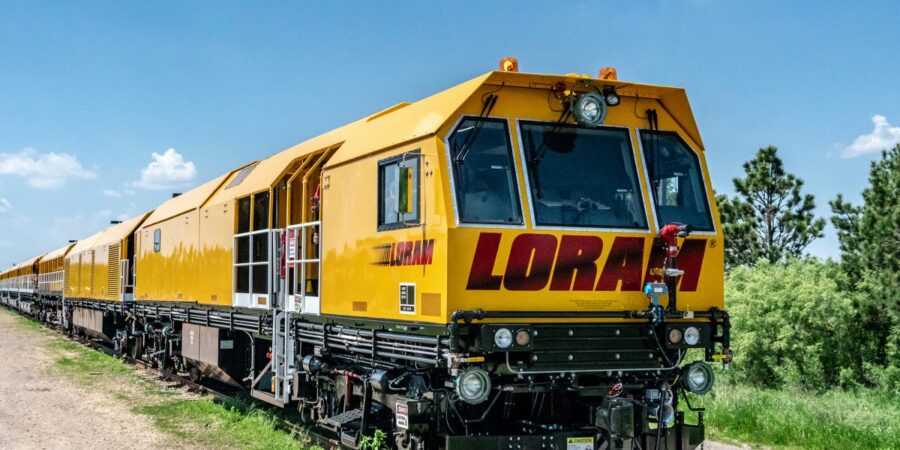 Loram to Acquire Australian Rail Grinding Services Business
Acquisition positions Loram for substantial growth in contract service railway maintenance in Australia
Brisbane, Australia, 12 August 2019 – Loram Maintenance of Way, Inc. is pleased to announce its wholly-owned Australian subsidiary, Loram Pty Ltd, has executed a binding agreement to acquire all the assets of the rail grinding business (the Acquisition) of Aurizon Operations Ltd.  Upon Completion, Loram will increase the number of Australian Customers to which it provides rail grinding services by four, including all mainline and turnout rail grinding for Aurizon Network Pty Ltd.  Completion of the Acquisition remains subject to certain conditions precedent.
"Loram's continued global expansion as a respected leader in railway maintenance contract service operations is based on the principle that technology is global and service is local," said Phil Homan, Loram's President and CEO.  "While drawing upon our global technical expertise, Loram will deliver its unrivalled customer service to Australian Customers under the leadership of its Australia-based team from our office in Brisbane and strategic sites interstate."
Loram is the original equipment manufacturer of Aurizon's entire fleet of rail grinders and has unmatched technical and operating expertise with its advanced equipment for Customers in numerous countries.  Notably, the Acquisition includes Loram's newly built 120-stone RG419 which will be the most productive rail grinder in the Southern Hemisphere when it arrives later in 2019.
"Loram is proud to have served Aurizon as its rail grinding OEM for many years and is now looking forward to deepening our relationship as a contract service operator," said Stephen Mannix, Managing Director of Loram Pty Ltd.  "There is a natural affinity between our people because both organizations share a commitment to safety and quality.  We are pleased to offer continued employment to each affected employee and are hiring for new positions to support our growth."
In addition to rail grinding, Loram delivers innovative solutions for ballast maintenance, material handling, friction management, and automated track inspection.
"Loram recognizes substantial opportunities in the Australian rail market," said Mr. Mannix, "and this Acquisition positions Loram for significant growth.  In addition to expanding this rail grinding business, Loram is committed to listening to Customers' challenges throughout Australia and developing Loram's entire suite of innovative solutions to meet their unique needs."
About Loram
Since 1954, Loram Maintenance of Way, Inc. has been providing the most advanced, most productive and most innovative railroad maintenance services and equipment with exceptionally high standards of quality and performance. Loram is a global rail maintenance leader with contract service operations and equipment sales and service in dozens of countries around the world.  Loram has earned over 50 years of experience in the Australian rail industry and its machines operate on Australia's major mining networks, interstate freight lines, and passenger systems.  Loram has the industry's leading range of comprehensive solutions designed to help rail Customers achieve operational excellence, extend rail and track asset life and enhance efficiency to new levels.
For further information: Tom Smith, Director Business Development, tom.L.smith@loram.com.au  +61 455 272 339.