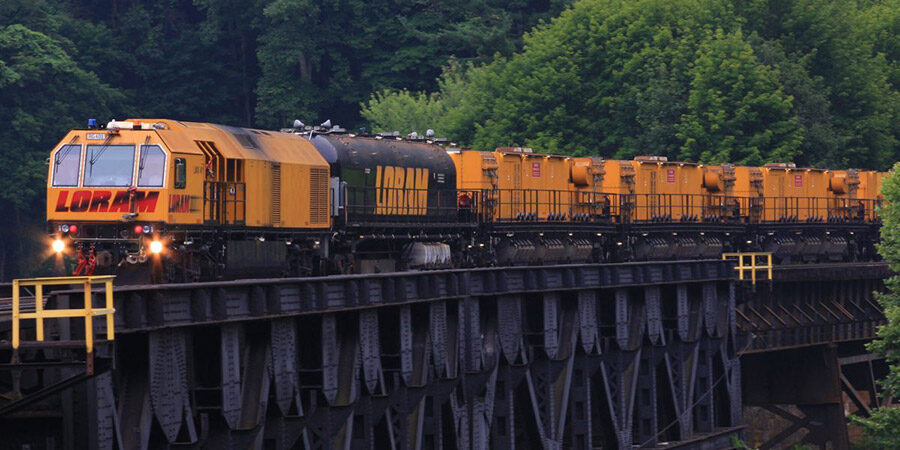 Loram is Recertified to the ISO 9001:2015 Standard
Loram Maintenance of Way, Inc. is now recertified to the latest edition of ISO's flagship quality management systems standard, ISO 9001:2015. An ISO 9001 certification shows customers that Loram can offer out products and services at a consistently good quality. Quality plays a significant role in all of Loram's Core Values: Integrity First, Customer Focus, Accountable for Actions, Results Oriented, and Excellence in All We Do.
Being certified to ISO 9001:2015 Standards illustrates the emphasis and effort that Loram puts into quality at all levels of our organization. Quality is a priority in our leadership, planning, support, operation, performance evaluation, and improvement throughout our company.
Since 1954, Loram Maintenance of Way, Inc. has been providing railroad maintenance equipment and services that consistently exceed our customers' expectations in terms of Speed, Performance, and Reliability. Loram machines are both sold and leased, but our company's reputation rests on our performance as a contractor offering a wide range of track maintenance services to freight, passenger, and transit railroads. Loram's product offerings include: production and specialty rail grinding, ditch cleaning, shoulder ballast cleaning, undercutting, spot undercutting utilizing our Railvac, rail handling, friction management, and data services.