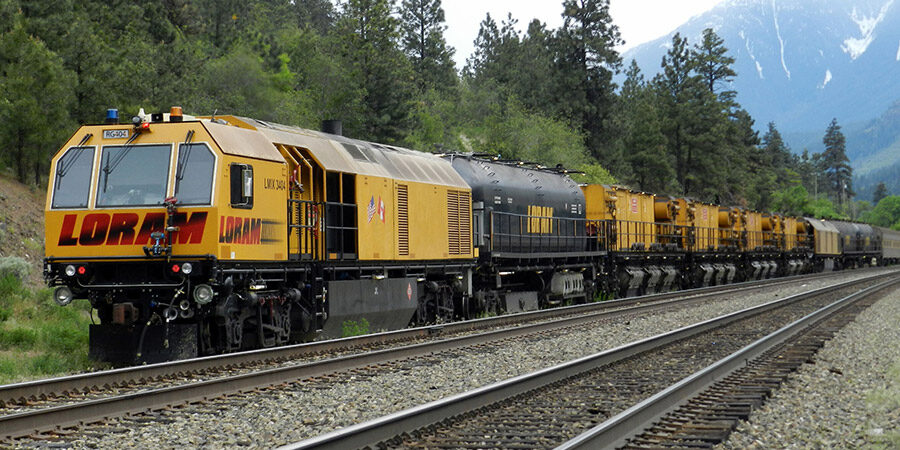 Loram Wins NRC 2016 Platinum Safety Award
At Loram, we take pride in promoting a culture of safety throughout our offices, shops, and fleets around the globe. Safety is intertwined in each of Loram's core values and our Mission is to deliver advanced equipment, innovative solutions, and unrivaled customer service in a safe and reliable manner to maintain and improve railway infrastructure.
Loram continues to demonstrate this commitment to safety and has been recognized for that commitment once again. In 2016, Loram received the Platinum NRC award for safety after scoring a perfect 100 out of 100 points. This is Loram's 12th NRC safety award since 2004. The National Railroad Construction & Maintenance Association states that this award recognizes companies for their extensive efforts to promote and improve safety in the rail contracting industry, and for subjecting their full safety program and range of practice to an exhaustive outside review. Loram delivers on our goal to be an industry leader in both results and safety.
Contractor of the Year Safety Award from NRC in 2009 and 2000
2016 Platinum NRC award for safety
2015, 2011, 2010, 2008, 2007, 2005, and 2004 Gold NRC award for safety
2014, 2013, 2012, and 2006 Silver NRC award for safety
Since 1954, Loram Maintenance of Way, Inc. has been providing railroad maintenance equipment and services that consistently exceed our customers' expectations in terms of Speed, Performance, and Reliability. Loram machines are both sold and leased, but our company's reputation rests on our performance as a contractor offering a wide range of track maintenance services to freight, passenger, and transit railroads. Loram's product offerings include: production and specialty rail grinding, ditch cleaning, shoulder ballast cleaning, undercutting, spot undercutting utilizing our Railvac, rail handling, friction management, and data services.