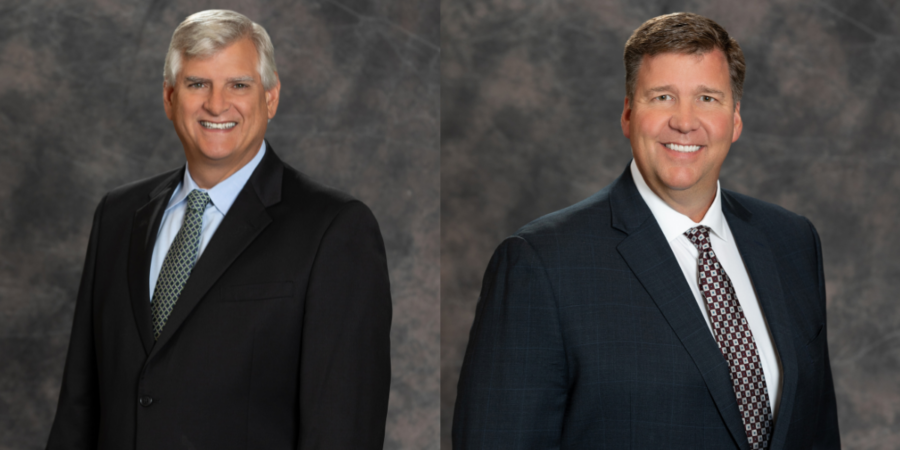 Loram Announces CEO Transition
Hamel, Minnesota (December 14, 2022) – After an extraordinary 30 years of service to the company and industry, Phil Homan, Loram's CEO, announced his retirement, effective May 2023.
Mr. Homan joined Loram in 1993 as Controller and was appointed to various management positions including General Manager Europe, Manager Business Development, Vice President Marketing and Executive Vice President. In 2008, he was named President & CEO and appointed to the Board of Directors. During his tenure, he led Loram through a period of memorable growth with the company now exceeding 1,800 employees in 8 countries. He served on the REMSA Board of Directors for over a decade and served as its president in 2011 and 2012 where he was instrumental in helping form the North American railway industries first joint trade show and technical conference known today as Railway Interchange.
"The relationships Phil has developed across the globe, with employees, industry leaders, government bodies and agencies, and the community, have been a significant part of Phil's success, putting Loram on the global map," said Deanna Zumwalt, Chairwoman of Loram.
Loram is pleased to announce Bradley Willems, current President and COO, has been appointed to the position of President & CEO of Loram, effective January 1, 2023.
"Brad has a long and distinguished career in the public accounting world with RSM McGladrey, his various leadership roles in finance, supply chain and business development at Supervalu and the last ten years here at Loram as Director of Sales and Marketing, CFO and most recently President and COO," said Phil Homan. "These roles and experiences have made him uniquely qualified to take on this challenge and chart the course for the future of Loram. From my perspective, the best days of Loram are in front of us, and I cannot wait to be a part of that success, albeit in a very different role."
To ensure a smooth transition, Mr. Homan will assume his new role as Executive Director of Loram through May 2023. Mr. Homan will continue as a board member of Loram beyond May as Vice Chair and Director at Loram's parent company, Coril Holdings Ltd.
About Loram
Loram Maintenance of Way is active globally in the design, build and operations for various maintenance of way equipment and activities including rail grinding, ballast cleaning, top of rail friction management, material handling, track inspection technologies and structural monitoring. Loram is a US-based company out of Hamel, Minnesota with offices in Georgetown, TX; Brisbane, Australia; Derby, UK; Curitiba, Brazil; and Tampere, Finland.