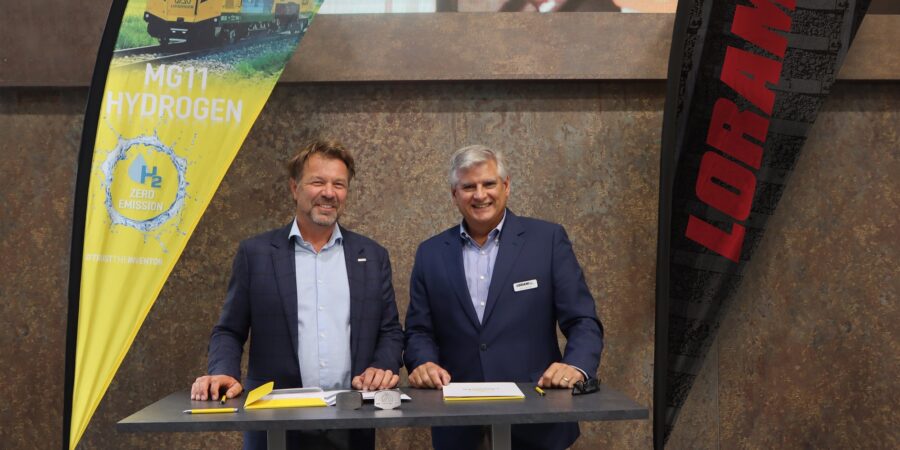 Linsinger Maschinenbau Gmbh and Loram Maintenance Way, Inc. Enter a Strategic Alliance
Linsinger Maschinenbau Gmbh and Loram Maintenance Way, Inc. announce the companies are entering a strategic alliance where Loram will offer Linsinger technology as a service provider in the North American market. As a result of this new agreement, Loram will take possession of the Linsinger MG11 Hydrogen, zero emission machine. The first of its kind in the global railway market.
Loram CEO, Phil Homan, stated
"Loram prides itself on satisfying our customer's rail extension needs. We have admired Linsinger's technology from afar for years and are pleased to add them to our portfolio. We believe this alliance signals Loram's commitment to our customers and our planet."
Linsinger CEO, Günter Holleis, said
"We are excited to partner with North America's premier railhead treatment technology and services company. We believe Loram's commitment to their customers match that of Linsingers and our combined technical expertise makes for a perfect match."
About Loram
Since 1954, Loram has brought the most advanced, most productive and most innovative railroad maintenance equipment and services around the globe. Loram's product offerings include: rail grinding, ballast maintenance, material handling, track inspection services, friction management and structure monitoring. These comprehensive solutions are designed to help our customers achieve operational excellence, extend rail and track asset life and enhance efficiency to new levels.